Discover the Beauty of Perth - 4WD Camper Hire Perth
WA Experts makes 4WD Camper Hire Perth easy
Explore Perth and beyond with a fully equipped quality 4WD Camper from the WA Experts
Come and see Perth, Western Australia's capital city captivates with its sun-kissed beaches, where golden sands meet the turquoise embrace of the Indian Ocean.
Known for its sprawling parks and vibrant gardens Perth offers a green escape, while the Swan River gracefully winds through the urban landscape from Fremantle to the beautiful Perth Hills.
See the sunset over the water, Perth's stunning sunsets paint the sky in a palette of warm hues, casting a magical glow over the city. Perth's modern architecture seamlessly blends with historic charm, creating a dynamic cityscape.
Enjoy the laid-back lifestyle, which makes Perth a uniquely beautiful destination.
See Wout of the World Discover Perth WA and Beyond
EASY SET UP WITH EVERYTHING YOU NEED INCLUDED
WA EXPERTS offers well maintained 4WD Campers to make your next adventure an unforgettable experience.
The best way to discover Australia's remote areas is with a 4WD camper, fitted with all the modern conveniences.
Our fleet consist of latest model vehicles with turbo diesel engines a choice of 5 speed manual or automatic transmissions. 
They are built for comfort and reliability and perform exceptionally well in the harsh Australian outback.
PLACES TO EXPLORE WITH WA EXPERTS 4WD CAMPER HIRE Perth
Rottnest Island, known by the Nyungar people as Wadjemup and affectionately called "Rotto," is an island situated off the western coast of Australia, approximately 18 km west of Fremantle.

Spanning around 19 square kilometers, Rottnest Islandis famous for being the habitat of the "Quokka," often hailed as "the happiest animal in the world!"
These delightful, mostly nocturnal marsupials earned their name from 17th-century Dutch explorers who initially mistook them for large rats, leading to the island being named 'Rat's Nest.'
Beyond encountering these endearing Quokkas, the island offers a network of bike paths and walking trails for exploration. Delve into the underwater wonders by snorkeling in marine sanctuaries at picturesque beaches like Little Salmon Bay.
Moreover, during the whale watching season, spanning from September to December, visitors have the incredible opportunity to witness migrating humpback and southern right whales in the serene waters surrounding the island.

It's important to note that vehicles are not permitted on the island, so taking a ferry is recommended. However, Rottnest Island is undeniably a must-visit destination that deserves a spot on your bucket list.
Nestled at the southern gateway of Australia's Coral Coast, the Pinnacles Desert along the Indian Ocean Drive is a captivating wonder within the Nambung National Park, marking itself as a prominent natural attraction in the region.

Situated about a 200km drive north of Perth, this expansive park covers over 17,000 hectares, providing a natural haven for a diverse range of native animals and birdlife.

What makes the Pinnacles truly extraordinary are the natural limestone formations, sculpted around 25,000 to 30,000 years ago when the sea receded, leaving behind deposits of sea shells.

As coastal winds gradually eroded the surrounding sand, these magnificent pillars were unveiled, standing tall and varied in height, with some reaching an impressive 3.5 metres!

The Pinnacles are a testament to the intricate forces of nature and offer a mesmerising experience for those who venture to explore this unique desert landscape.
Nestled in the South West corner of Western Australia, Margaret River is a town that unfolds a tapestry of extraordinary experiences and breathtaking landscapes, making it a haven for those seeking a touch of luxury. Picture yourself strolling along the coastline, where the powerful rhythm of the ocean mingles with the sight of impressive surf breaks and stunning limestone cliffs.

As you immerse yourself in this coastal paradise, keep an eye out for playful dolphins catching waves, adding a touch of enchantment to your surroundings. Venture inland, and you'll discover Margaret River's prestigious wine region, boasting award-winning wineries perched atop lush green hills. Beyond lies a world of excitement, from kayaking and abseiling to the unforgettable Cape to Cape Walk.

What makes Margaret River truly special is the ever-changing beauty of its landscape. Each day brings new wonders to explore in this idyllic corner of Western Australia. Extend your journey southward to charming seaside towns like Augusta or delve into the majestic karri trees of Pemberton's Gloucester National Park.

For the adventurous spirits, there's the chance to climb the Gloucester Tree, a towering karri tree standing at an impressive 58 meters. It holds the title of the world's second-tallest fire-lookout tree, allowing visitors to ascend to a platform in its upper branches for panoramic views of the surrounding karri forest.

Please note that for safety reasons, the Gloucester Tree may occasionally be closed, so it's advisable to check with local authorities before planning your visit.
All 4WD Campers come fully equipped with all of the essentials you need!
WA EXPERTS - 4WD Camper Hire Perth
FROM OUR happy cAMPERS...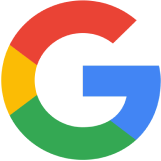 After having rented with multiple 4WD companies in WA, we can only conclude that WA experts is the gold standard for 4WDs with rooftop tents in Western Australia. We just took one of their family 4WD camper Troopys from Broome to Perth. Vehicle was great, no issues at all along the 3000kms, full of convenient solutions that amaze even the most experienced Australian outback travelers. The double rooftop tent that went up and down with the press of a button made our trip! Very pleasant to deal with and great help and advise in the planning of an unforgettable trip!
WA Experts have a range of 4WD Campers available to suit your travel requirements
WA EXPERTS has a mix of 4WDs available.
Our models are:
76 Series Landcruisers
78 Series Landcruiser Troopys
79 Series Landcruiser with POD
200 Series with Rooftop Tent & POD
79 Series Landcruiser Dual Cab
79 Series Landcruiser (4WD Motorhome)
Toyota Hilux with Twin Roof Top Tents
Campers can take 1-5 people depending on features.
On the roof of all of the 4WDs you will find an easy to operate electric rooftop tent which sleeps 2 and if needed we will supply a mattress in the rear compartment for a third person to sleep on.
Our 4WD Camper Hire Fleet
All
4WD Motorhome – Suits 1-2 People
4WD Toyota Hilux Dual Cab Twin Rooftop Tent (Auto) – Suits 1-5 People
4WD with Roof Top Tent - Suits 1-2 People
4WD with Roof Top Tent & Canopy - Suits 1-5
4WD with Roof Top Tent, POD & Canopy
Fits 2 people in Tent, Swag & Linen Hire available for 3-5 people