Hire a 4WD Camper from the WA Travel Experts
SEE WHAT'S INCLUDED IN OUR 4WD CAMPERS
WA EXPERTS offers well maintained 4WD Campers to make your next adventure an unforgettable experience.
The best way to discover Australia's remote areas is with a 4WD camper, fitted with all the modern conveniences.
Our current fleet all have a V8 4.5 litre turbo diesel engine with a 5 speed manual transmission.
They are built for comfort and reliability and perform exceptionally well in the harsh Australian outback.
All 4WD Campers come fully equipped with all of the essentials you need!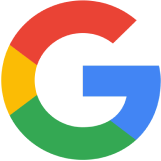 FROM OUR happy cAMPERS...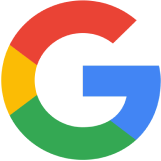 If I could give higher than 5 stars, I would! Darragh and his team at WA Experts have been absolutely fantastic. Their customer service and communication leading up to, and during our 4 week trip was outstanding. Darragh was so flexible and understanding amongst the uncertainty of COVID holiday planning. The vehicle itself and ALL equipment is very high quality, well thought out, and designed to endure the harsh environment. We always felt safe and well equipped. We highly recommend WA Experts and would do it all again!
A range of 4WD Campers available to suit your travel requirements
WA EXPERTS has a mix of 4WDs available. Our models are:
76 Series Landcruisers
78 Series Landcruiser Troopys
79 Series Landcruiser with POD (Family with Camper Trailer Hire)
200 Series with Rooftop Tent & POD (Family with Camper Trailer Hire)
79 Series Landcruiser Dual Cab (Family)
79 Series Landcruiser (4WD Motorhome)
The Campers that can take 4-5 people are referred to as "Family 4WDs Campervans".
On the roof of all of the 4WDs you will find an easy to operate electric rooftop tent which sleeps 2 and if needed we will supply a mattress in the rear compartment for a third person to sleep on.
What's included in your hire
Included Optional Not Available
What is included in your Hire
All our 4WD campers are well maintained and fully fitted out. 
Take a look at our list of standard requirements included in the rental.
If necessary, we can also supply empty plastic boxes to store food and clothes that don't fit in the storage compartments.
And while you're on the road, we will store your empty suitcases (available for 4WDs picked up and dropping off in Perth).
All 4WDs come with:
camping gear
table and chairs
mobile kitchen and cooking utensils
100 – 140 ltr fresh water tanks with 12 volt pump & tap
storage room for food and clothes
built in compressor to (re)inflate tyres
fridge/freezer
dual batteries to run the fridge
130 – 180 ltr fuel tanks (depending on vehicle)
cargo barrier
two fire extinguishers
Maglite torch
basic first aid kit
bedding (sleeping bags, pillows and sheets)
beach, bath and tea towels
an awning, including built in LED lights for the night
two-way radio (UHF communication)
usb charging point
240 volt inverter
roof rack with electric rooftop tent(s)
basic tool set (including spare fuses)
road maps