Discover Broome - 4WD Camper Hire Broome
WA Experts makes 4WD Camper Hire Broome easy
Explore Broome and beyond with a fully equipped quality 4WD Camper from the WA Experts
Located in the north west of Western Australia's Kimberley region, Broome is situated on a peninsula on the Indian Ocean. Known for its exotic pearling past and has a rich history, Broome captivates with its beautiful beaches and rugged outback.
Broome's pristine waters, wide empty beaches, abundant wildlife and tropical climate attract thousands of visitors each year from interstate and abroad.
There is so much to see and discover in Broome, and it is a perfect place to commence your 4WD adventures. WA Experts are the experts in 4wd Camper hire in Broome and can help you create an unforgettable holiday experience. 
4WD Camper HIRE Broome - EXPLORE WA & BEYOND
EASY SET UP WITH EVERYTHING YOU NEED INCLUDED
WA EXPERTS offers well maintained 4WD Campers to make your next adventure an unforgettable experience.
The best way to discover Australia's remote areas is with a 4WD camper, fitted with all the modern conveniences.
Our current fleet all have a V8 4.5 litre turbo diesel engine with a 5 speed manual transmission.
They are built for comfort and reliability and perform exceptionally well in the harsh Australian outback.
PLACES TO EXPLORE WITH WA EXPERTS 4WD CAMPER HIRE Broome
The Bungle Bungle Range are situated in Purnululu National Park is considered as one of the most striking geological landmarks in Western Australia.

Beehive domes structures are found in the southern end of the park are the most exceptional examples of cone karst formations in the world. This is one of the reasons why the Purnululu National Park was World Heritage listed in 2003.
Access to Purnululu National Park is for high-clearance four-wheel drive vehicles and single-axle high-clearance Camper Trailers.
Lying at the end of Dampier Peninsula, Cape Leveque is about 200kms north of Broome.

The remote iconic Cape Leveque makes for a refreshing alternative to the Kimberley's more visited coastal destinations.

It resides at the head of this famous peninsula and is best known for its bright red sandstone cliffs and its pure waters.

The area is popular for swimming, snorkelling, boating and whale watching. You'll need to hire a 4WD to get there.
Karijini National Park covers a vast 627,422 hectares just north of the Tropic of Capricorn in the Hamersley Range and is the second largest national park in Western Australia.

The ideal times to visit the park are late autumn, winter and early spring. Massive escarpments rise out of flat valleys and high plateaus are dissected by breathtaking gorges, and stony, tree-lined watercourses.

Erosion has slowly carved this magnificent landscape out of rocks that are over 2,500 million years old.
All 4WD Campers come fully equipped with all of the essentials you need!
WA EXPERTS - 4WD Camper Hire Broome
FROM OUR happy cAMPERS...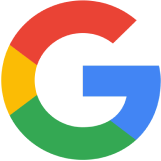 After having rented with multiple 4WD companies in WA, we can only conclude that WA experts is the gold standard for 4WDs with rooftop tents in Western Australia. We just took one of their family 4WD camper Troopys from Broome to Perth. Vehicle was great, no issues at all along the 3000kms, full of convenient solutions that amaze even the most experienced Australian outback travelers. The double rooftop tent that went up and down with the press of a button made our trip! Very pleasant to deal with and great help and advise in the planning of an unforgettable trip!
WA Experts have a range of 4WD Campers available to suit your travel requirements
WA EXPERTS has a mix of 4WDs available.
Our models are:
76 Series Landcruisers
78 Series Landcruiser Troopys
79 Series Landcruiser with POD
200 Series with Rooftop Tent & POD
79 Series Landcruiser Dual Cab
79 Series Landcruiser (4WD Motorhome)
Toyota Hilux with Twin Roof Top Tents
Campers can take 1-5 people depending on features.
On the roof of all of the 4WDs you will find an easy to operate electric rooftop tent which sleeps 2 and if needed we will supply a mattress in the rear compartment for a third person to sleep on.
Our 4WD Camper Hire Fleet
All
4WD Motorhome – Suits 1-2 People
4WD Toyota Hilux Dual Cab Twin Rooftop Tent (Auto) – Suits 1-5 People
4WD with Roof Top Tent - Suits 1-2 People
4WD with Roof Top Tent & Canopy - Suits 1-5
4WD with Roof Top Tent, POD & Canopy
Fits 2 people in Tent, Swag & Linen Hire available for 3-5 people